A pouf ottoman is not only a piece for decorative purposes but also has many other benefits. If you have unnecessary cloth or old sheets, then you can make your outdoor pouf ottoman. So, how to make an outdoor pouf ottoman?
This is very easy to make an outdoor pouf ottoman by yourself. All you need to do is that you should require some instrument and time. The tools or equipment are very easy to find, and once you have gathered the necessary equipment, you are ready to follow the steps.
In this content, you will learn how to make a pouf ottoman at home, why you need the pouf ottoman, and some additional tips to improve user experience with the pouf ottoman. So, let's start.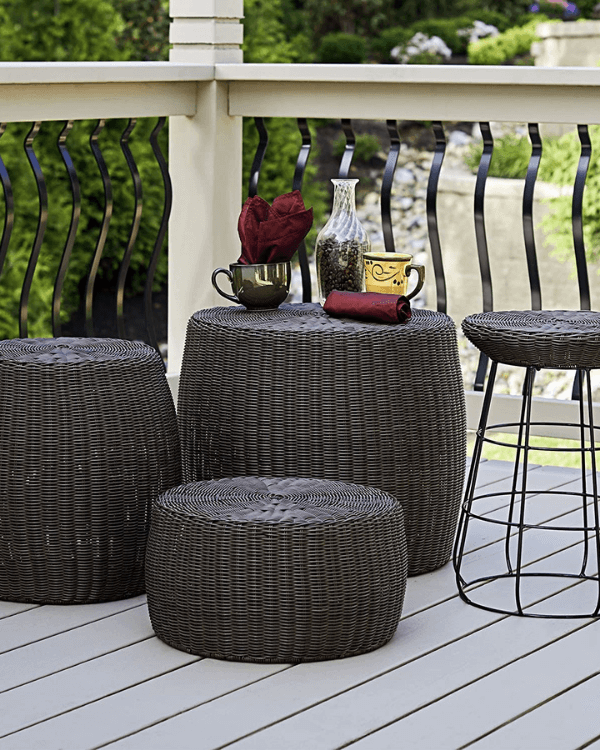 How to Make an Outdoor Pouf Ottoman
As you have known about the pouf ottoman and their types and now it is time to know the procedure of making a real one by yourself. This guide will lead you to make an outdoor pouf ottoman. So, let's go.
Required Tools
Before starting, you will need some tools. They are
• Ruler
• Pencil
• Thread
• Scissor
• Cloth/cotton/sheets
• Needle
Process to Follow
Here are some simple steps to follow-
Step 1: Take the ruler and mark
In this first step, you should determine the outer area you want to have of your pouf ottoman. After that, take your ruler and mark the area with a pencil. If you want a square-shaped ottoman, you should keep in mind that all the parts are equal.
Step 2: Cut the marked parts
In this, step you should take the pair of scissors in your hand and cut along the marked place. Make sure that you are cutting straight; otherwise, the final product will disappoint you.
Step 3: Sew the parts
This is a very important part to follow. Here, you need to how to stitch the fabric with a needle. Take your needle and select a color thread. Now, insert the thread into the needle, and you are ready to sew.
You need to sew the parts so that there remains a hole or a part open for pouf filling.
Step 4: Filling
You are almost done with making an outdoor pouf ottoman. You need to gather the old cloth, sheets, or cotton to fill the pouf ottoman in this step. Fill the ottoman with these pieces of stuff where you left the hole.
Step 5: Final Stitch
Before giving the finishing stitch, you need to make sure that you have perfectly filled the entire area. Otherwise, you won't get comfort while resting your feet or sitting above them. To get the best comfort and shape, you should apply cotton around the corners of the pouf ottoman. After that, it's time to give the final stitch, and you are done with the target outdoor pouf.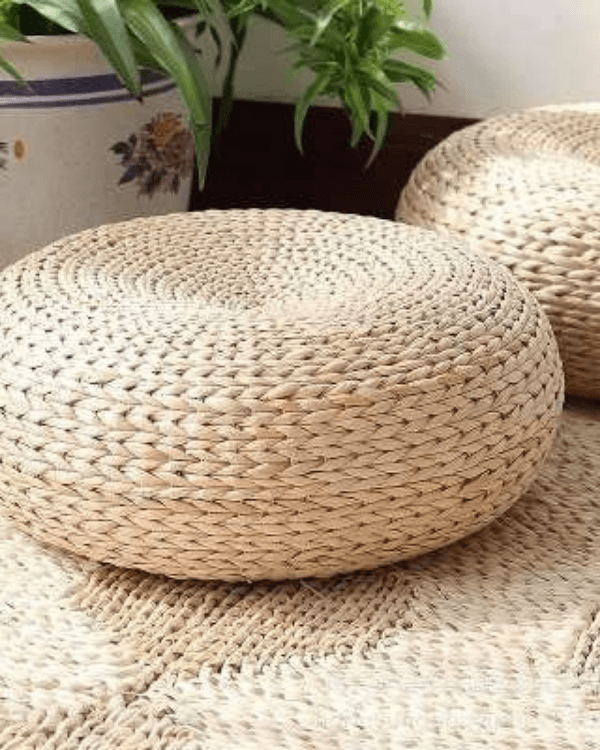 Why People Uses Pouf Ottoman
You may have seen that people around you using pouf ottoman at their home or office. The features of the pouf ottoman allow its user to use it for multiple purposes. As it is built with solid substances inside, the pouf ottoman can be used as a table to keep stuff.
You can sit over it, and this pouf ottoman works as a feet rest also. So, you can sit over your sofa and put your legs on a pouf ottoman. This product is accent furniture to have at your home with different amazing designs.
Moreover, it is light-weighted and very easy to transport from one room to another. You can put the pouf ottoman anywhere at your home or office as it takes very short space.
Another good side of this product is that people can make it on their own as this is very easy to make. It also increases the interior beauty of your home alongside it is beneficial also. So, these are the reasons for using it as a trend nowadays.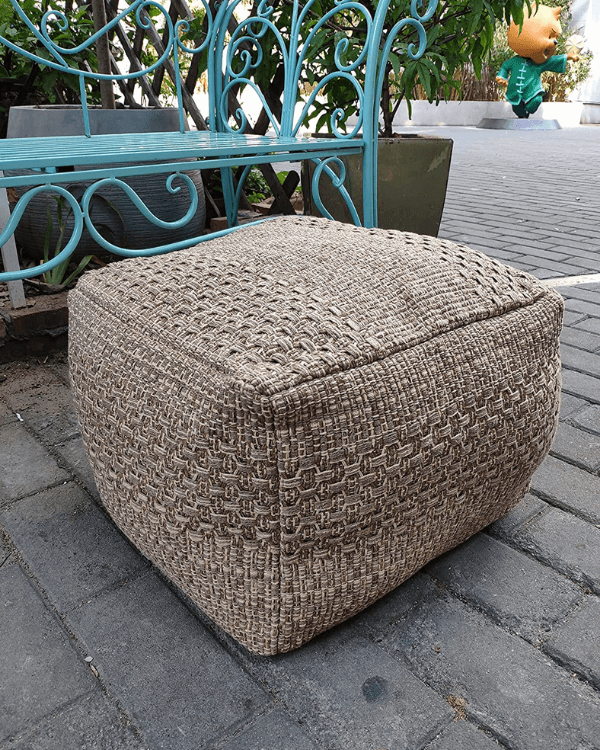 Types of Pouf Ottoman
There are different types of pouf Ottoman according to their shape and design. People use pouf ottoman and for different reasons, and that's why there are different types of them available. So take a look at the types of pouf ottoman.
Round shape
Square shape
Novelty
Oval
Rectangle shape
Velvet
Suede cube
Open the lid
Nested
Drawer
Except for these pouf ottoman types, there are different types of them according to uses and need.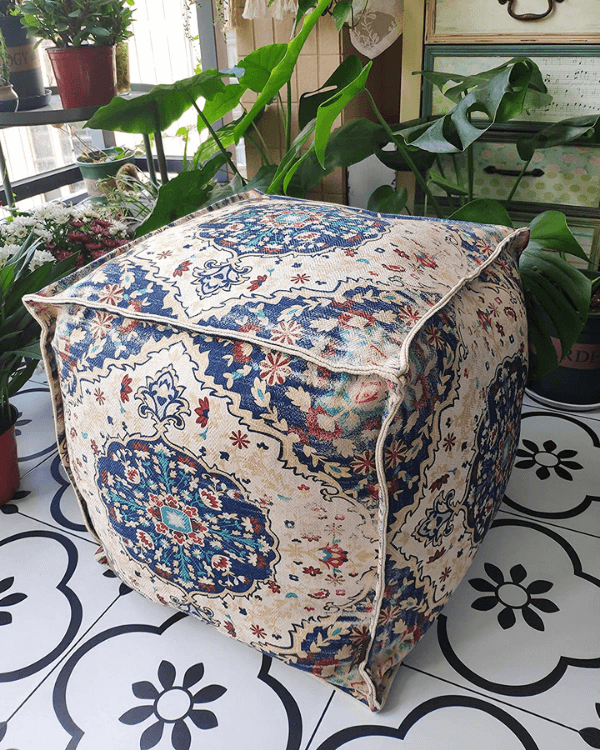 FAQs
What is the best filling for a pouf?
The best filling for a pouf is cotton, where you will get the best comfort while using it. But you can also wear old clothes and sheets.
Can you sit on a pouf ottoman?
As a pouf ottoman is solid, you can sit on it and also keep things above it. But, the long use of a pouf ottoman will lead it to shrinkage.
Should your ottoman match your sofa?
f you want to match it with your sofa then select the color according to your sofa. If you match your pouf ottoman with the sofa, then it will look more appealing.
Can a pouf be used as an ottoman?
A pouf and an ottoman are almost similar. Both stools can be used as seats, footrests, or side tables. The only difference is that a pouf has no back support.
What is another name for an ottoman?
Other names of an ottoman are footstool, hassock, or pouf. Sometimes it's spelling like pouffe.
Do all Ottomans have storage?
Large ottoman have store but in small size, there are no storage facilities.
What color should my ottoman be?
An ottoman color should be matched your existing furniture. If the existing color is tan, blue, or red, your ottoman color should be the same.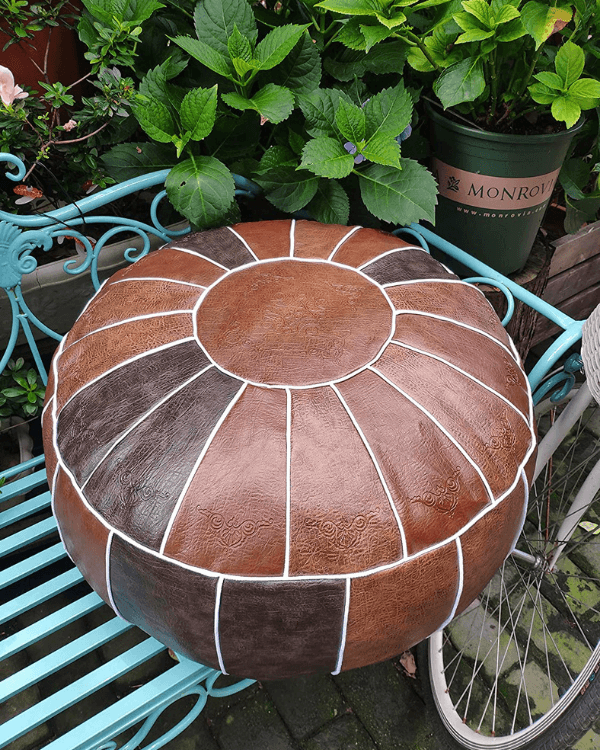 Additional Tips
Here, some additional tips will help you to get the best of the pouf ottoman.
• You can out this pouf ottoman anywhere you want but if you want to keep it with your sofa, then adjust the height. It will give you comfort while resting your feet.
• At the office, you can cover your ottoman with lather sheets so that it offers a premium outlook.
• While sewing, you need to keep a sharp eye on stitch density.
Final Note
Hopefully, you have learned how to make an outdoor pouf ottoman by yourself. You need to be careful while sewing the parts of it as the needle has a sharp end. Moreover, you can make the pouf ottoman by matching your other furniture like a sofa or chair. So, enjoy your leisure with this amazing pouf ottoman.